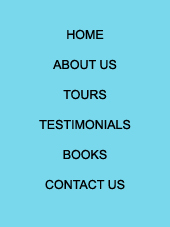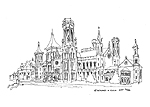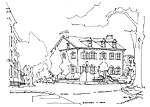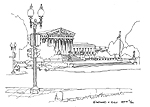 A Tour de Force
Private Guided Tours of the Nation's Capital
Signed copies of
Jeanne Fogle's books make great gifts for your group
.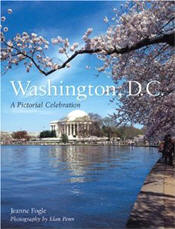 Jeanne Fogle Lyons and Elan Penn, the gifted photographer who created the superbFrom Sea to Shining Sea, combine their talents to create a breathtaking and fascinating homage to America's capital city. Lavish images of fabled monuments, world-famous museums, distinguished universities, and lush parks--all accompanied by fascinating background information--pay tribute to the beauty and history of Washington, D.C. From government buildings such as the Capitol, White House, and Supreme Court to outdoor statues of Ulysses S. Grant, Mary Leo Bethune, and Mahatma Gandhi, this unique visual tour captures the city's riches as never before. Visit Mount Vernon, George Washington's splendid home and plantation; the awe-inspiring Lincoln Memorial; the Arlington National Cemetery, where the eternal flame burns over John F. Kennedy's grave; and the Smithsonian, which protects the glories of our past. Watch government at work at the Federal Triangle Department Buildings, see the lovely sculpture garden at the National Gallery, and feel the magnificence of sacred structures such as St. John's of Lafayette Square. Every photo, from Ford's Theatre, where Lincoln lost his life, to Maya Lin's heartbreaking Vietnam Memorial, is inspirational.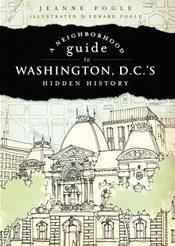 Jeanne Fogle leads her readers through the hidden sites and history of Washington, D.C.'s neighborhoods. Charming sketches by Edward Fogle and vintage photographs accompany each tour, casting a new light on the city. Visitors and locals alike will

be surprised and delighted by the discoveries that can be made beyond the monuments.
Also by Jeanne Fogle: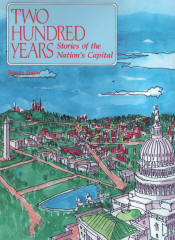 Travel in time with the premier raconteur of Washington facts and trivia, author and tour guide, Jeanne Fogle, as she conducts the ultimate tour of Washington, DC. Fogle takes an enchanting look at a group of people who shared their money, talent and aspirations to build a city worthy of being the nation's capital; people like Anne Royal I, Harry Wardman, ). Edgar Hoover, Katharine Graham and "Duke" Ellington. With the 200th anniversary of the founding of the nation's capital at hand, TWO HUNDRED YEARS: Stories of the Nation's Capital is the perfect way to re-live the past that ultimately shapes today's present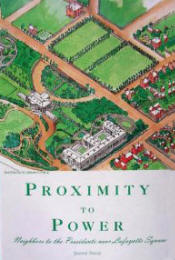 Take a tour of the president's neighborhood with Jeanne Fogle, a native Washingtonian, local historian and premier storyteller in the Nation's Capital. If walls could talk, these are the stories the Lafayette Square homes and buildings would tell. Stories of love, scandal, diplomacy, tragedy, and success fill every corner of Lafayette Square. Over 150 years of anecdotes document the changes and celebrate the people and events of the most famous neighborhood in the country. PROXIMITY TO POWER showcases Jeanne Fogle's special talent of bringing Washington's history alive. For nearly two centuries, no park in America has been better known than Lafayette Park and no group of homes has more stories to share than the historic homes
on Lafayette Square.